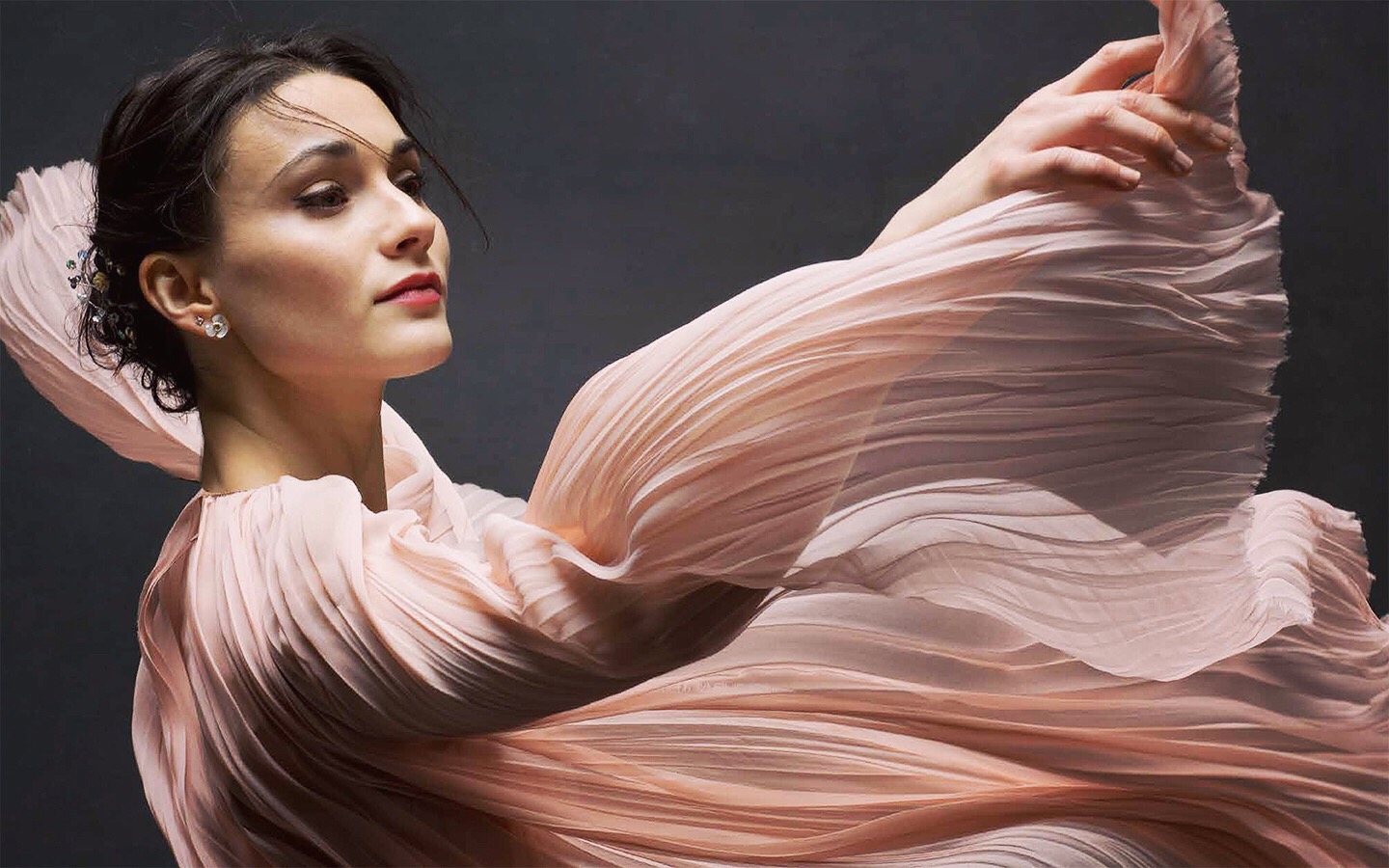 Former ABT Principal Sarah Lane on Becoming the New School Director at Ballet Rhode Island
In the summer of 2020, Sarah Lane quietly departed American Ballet Theatre and leapt into the world of freelancing. The move shocked many; during her 18 years at ABT, Lane had acquired a devoted fanbase in New York City and beyond. She managed to stay busy—and even thrive—throughout the remainder of the pandemic as an online ballet teacher and guest artist.
Now, after three years of juggling a jam-packed schedule, including studying for a fine arts degree, working as an integrative-nutrition health coach, and being a guest rehearsal director, ballerina, and teacher, Lane is ready to step into her newest role: director of the School of Ballet Rhode Island.
Ballet RI, formerly known as Festival Ballet Providence, announced Lane's appointment on Tuesday, July 18. As school director, Lane will oversee more than 350 students each year and manage 25 faculty members; she will also lead the Ballet RI trainee program and direct ProviDANCE Academy, a new afterschool program that offers dance education in four Providence and Pawtucket elementary schools. She will begin on September 1, just under two weeks before the start of fall classes.
We spoke with Lane about her plans for the coming year, her teaching philosophy, how equity starts with education, and more.
How did this position come about?
My husband, [ABT corps member] Luis Ribagorda], and I have been good friends with Ballet RI's director, Kathleen [Breen Combes] and Yury [Yanowsky, artistic curator and resident choreographer], for many years. We have always had a mutual respect for each other—not just personally, but also for each other's careers. About two months ago, they said they were going to put out the job description and that they wanted me to have a look at it. They asked me to come in and teach for the school and the company and see how I liked things there, how well I fit in, and what the job would entail. That visit was about three weeks ago, and less than two weeks later I signed the contract!
What made you decide to accept the offer?
I thrive when I'm busy. But I do have to say that everything I've been juggling recently has been on the verge of too much. I've realized that as a health coach, I can't tell my clients to take care of themselves and prioritize their health, and then not do the same for myself. I'm an all-or-nothing kind of person, so something had to change. This just felt right.
It will be a big lifestyle change for you to transition from freelancing full-time to beginning your first faculty position. What do you anticipate that will be like?
It's honestly been like jumping through a hoop! Getting ready for Swan Lake at Houston Ballet, I was feeling stronger than I've probably ever felt. And that's saying a lot, because that is probably the hardest version of that ballet on earth.
I don't want to go backwards. I'll still dance as a guest artist, but it will really matter who I'm dancing with, what the environment is, and the work I'll be doing. It has to be incredibly artistically fulfilling, and I want to be respected.
How are you approaching the year ahead, especially since this is your first full-time faculty position?
I'm looking forward to refining that confidence and finding my knowledge as a director. My goal with this first year is to get to know all of the students and for them to feel comfortable working with me. I want to really acquaint myself with all of the programs that the school has to offer now, and to inspire a vision for the future from what is already there. And, hopefully, to build something where the dancers feel they have a home that they can always look back on fondly.
What is your personal teaching philosophy?
I believe that the teacher is there to give, and to give as much of their knowledge and experience in the healthiest way possible while preserving enthusiasm, love, creativity for the artform. The most important thing I've learned is that every single person I work with has their own unique needs, strengths, and weaknesses. So as a teacher you have to be insanely sensitive to psychology, to physicality, and to individual artistry—and to what it takes to develop that.
Do you have any specific goals for the school going forward?
Kathleen and I have spoken about incorporating a standard syllabus, especially for the younger age levels, when structure is so necessary. At the same time, I want to have a little bit of wiggle room with the more advanced levels to incorporate other styles of training. As an artist, you need versatility as you become more advanced.
I want the school to be an inclusive environment. Everybody talks about diversity, but diversity starts with education—providing opportunities for young children to come and receive high-level training. Ballet RI currently has a program that works with inner-city schools, offering dance classes and scholarships for our core programs. I think that's so exciting because you never know where the talent is going to lie. The goal is to help remove the financial roadblocks these children may face.
Any parting thoughts?
I want to thank all of the incredible students and schools who worked with me throughout the pandemic. That brought so much light into my life, but it also gave me experience and confidence. I'm not afraid to admit that in the past, I didn't necessarily see myself as a leader. But I've had all these small steps that, now, have made me feel like I'm ready to be in the front of the room.