Tremaine Dance Conventions & Competitions Has Been Innovating for Four Decades—and Counting
For more than four decades, Tremaine Dance Conventions & Competitions has represented the very best of what a dance convention and competition can be. From state-of-the-art sound systems to innovations in dancer safety and a homegrown roster of star faculty, Tremaine has remained at the industry forefront—all while playing a key role in the training of countless current and future professional dance artists.
That all makes perfect sense, when you consider that founder Joe Tremaine re-envisioned the convention/competition experience, leading to the model we are all familiar with today. Before starting Tremaine Conventions, "He put a record player in a car and drove from city to city teaching kids to dance," says Anita Olson, a longtime Tremaine attendee with her Wisconsin studio, Anita's Dance Center. Olson still vividly recalls what it felt like to learn from Tremaine at the young age of 10: "That was the spark. I decided to dance because of Joe Tremaine."
Tremaine, for his part, is modest when asked about the revolutionary spirit of those early years. "I taught a little different from the other conventions in existence at the time," he shrugs. "I wanted to do it my way, faster and more."
Higher and Higher
More than 40 seasons later, that legacy of "faster and more" reaches across the dance world. Tremaine himself recently received an honorary doctorate of fine arts degree from The University of Arizona College of Fine Arts, in celebration of his 30-year relationship with the UA School of Dance. The degree's presentation ceremony highlighted the fact that more than half of the UA dance students are Tremaine alumni.
Indeed, Tremaine has meaningful and longstanding relationships with prominent college dance programs across the country. Just one example: Rhonda Miller, director of Pace University's BFA in commercial dance, provided scholarship opportunities to two participants at Tremaine National Finals this past summer. The convention also facilitates a weekly parent forum for sharing information about strong college dance programs, among other topics.
Safe, Secure, Savvy
In addition to investing in dancers' futures beyond their time with Tremaine, the staff and faculty are deeply concerned with participant safety and well-being at each event. Olson says, "There are wristbands and security at every single door," to ensure that only registered dancers, parents and staff are allowed into the ballrooms. "I don't see that at other conventions. And the ushers are the same in every city, because they're employed by the Tremaine organization."
Tremaine is vigilant about dancer safety in every sense of the term. "We do a lot of discussing in our parent and teacher forums about the best, most appropriate choices in terms of costumes, choreography and social media posts," says Terry Lindholm, executive producer for Tremaine.
Beyond ensuring limited and secure access to competition livestreams, the Tremaine organization is even researching cybersecurity measures that would prevent unauthorized screen recording of dancers' performances.
Dance Training Is Life Training
Talk to anyone at Tremaine long enough, and you're bound to hear it at least once: "Dance training is life training." In other corners of the dance world, that might sound like no more than a well-worn motto. At Tremaine, however, the statement, popularized by Joe Tremaine himself, is both a guiding principle and a daily practice.
"All these things we learn in the dance classroom—teamwork, commitment, punctuality, self-presentation, striving for excellence—are tools that any parent would love their child to embrace," says Lindholm. "We hope people leave Tremaine events knowing that even if they don't want to be professional dancers, they're going to use these skills."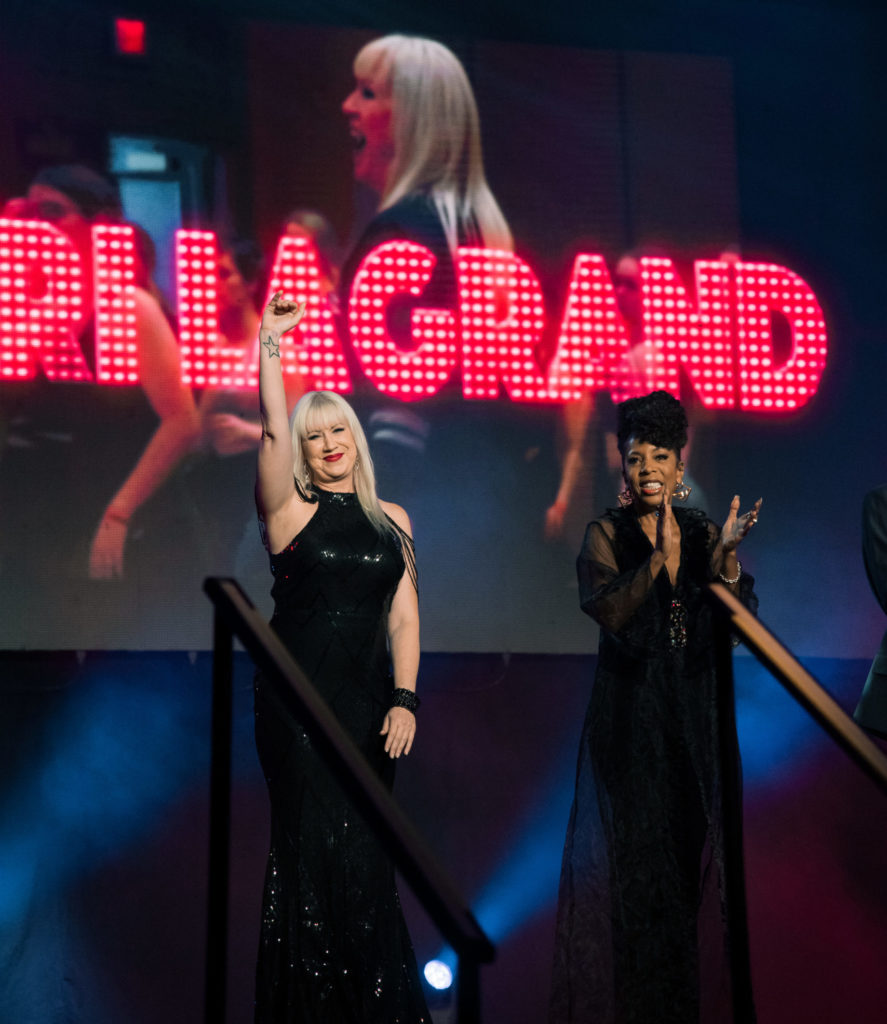 It's a mission deeply rooted in care for each dancer that extends long past the end of each convention. As faculty member Keri LaGrand says, "We aren't just educating them as dancers, but as artists and as humans. If they give up quickly on a difficult step, they also tend to do that when confronted with challenging school assignments. If they speed through choreography without awareness, I find they also tend to do that in their regular life. Joe, the faculty and everyone else who runs Tremaine are very clear about our purpose: to inspire young dancers to be more than what they think they are."
As Tremaine embarks on its 42nd season, the team is grateful to continue its mission of dance education. Joe Tremaine's words still ring true: "Dance training is life training."