Are Your Students Missing Out on Summer Intensives? Here's How to Keep Them Inspired at Home
Summers are frequently a time of excitement and new experiences for dance students. For many, traveling away to an intensive is a rite of passage: Dancers meet new friends, learn from teachers they've never worked with before, and take class in unfamiliar studios. But the pandemic has altered the landscape—many parents and dancers don't feel comfortable traveling yet, dorms and housing aren't available, and in-person enrollment has to be kept at a minimum to account for COVID-19 precautions and social distancing.
Students (and their teachers) may worry that staying home this summer will lead to stagnation or a lack of motivation. How can we help our disappointed dancers feel encouraged, valued and inspired to dance at home? We've talked with a variety of dance professionals for their advice.
Offer A New Class
Look for new ways to keep your students engaged this summer, particularly your advanced dancers. Olivier Muñoz, artistic director of Maryland Youth Ballet, realized he needed to create an entirely new level to meet his advanced students' needs. "I usually don't have older kids in our studios over the summer because we encourage them to study away," says Muñoz. "But last summer, because of COVID, we started a pre-professional level." This year MYB will include an intensive day program (running from 10 am–5 pm), so his advanced dancers can reap the benefits of a local summer program.
While creating a new level is not a practical solution for everyone, you could also add a new class; for instance, Muñoz is also including one on choreography. "I want to give them ideas—not to learn steps, but to actually choreograph steps in different ways, utilizing different music and space. Maybe outdoors, where they can create in nature." After a difficult year (and months of dancing with very limited space), he hopes to encourage students to channel their feelings into movement.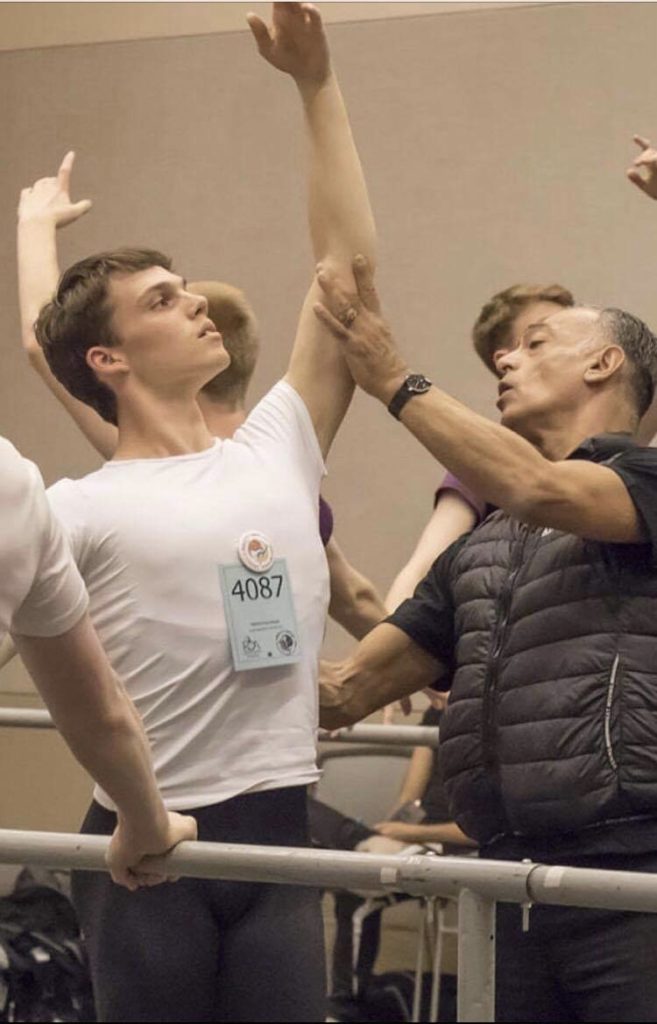 You could also consider an enrichment class, which typically isn't offered during the school year. Muñoz is creating a Music for Dancers class for MYB's summer program, taught by a piano accompanist. Similar ideas could include tutorials on stage makeup, costuming, music appreciation or, even, perfecting a French twist.
Michael Cook, owner and director of Tempe Dance West in Arizona, is adding a dance history class to his summer schedule. "It is up to us to carry on the history and legacy of the dancers that came before us, and understanding dance history absolutely makes us better dancers." Cook's students will specifically study Suzanne Farrell and Ann Reinking. "They both represent artists who reached the pinnacle of their craft, and their styles give us an opportunity to talk about ballet, jazz and musical theater."
Invite Guest Instructors
Bringing in guest teachers, whether in-person or via Zoom, can also keep students motivated. Many dance professionals have availability right now, and your dancers will be thrilled to work with a well-known artist. Eddy Ocampo, school director at Salt Creek Ballet in Westmont, Illinois, is hosting 12 guest teachers during the school's six-week summer program, including dancers from American Ballet Theatre and Hubbard Street Dance Chicago. "We have absolutely taken into account that many of our students will feel more comfortable training locally," says Ocampo. "Every single one of our guest teachers is vaccinated or required to be here two weeks prior with a PCR test."
After a year of financial strain, you may not be able to afford multiple guest teachers for several days or weeks at a time. Offering a one-off master class can still generate excitement and is a smaller commitment. If you do bring a guest in to teach, consider adding a "meet-the-artist" session so your students get a glimpse into the life of a dance professional.
Provide Leadership Opportunities
After a year of relative seclusion, students may simply be excited to return to a studio environment and dance alongside their classmates. But you can also broaden their skill-set through leadership opportunities.
Consider using your top students as assistant teachers or demonstrators for lower levels this summer. The advanced students will take pride in demonstrating, and the younger children will be thrilled to work with older students that they admire. Teachers may find that asking older students to work with younger dancers helps foster a bond between levels and will create a more supportive environment. Working as an assistant frequently helps dancers improve details in their own technique—and it may bring greater appreciation for all you do as a teacher.
Give Them Chances to Perform
Summer is an excellent time to offer performance opportunities, even with pandemic restrictions. For instance, you could offer variations classes, then have the dancers each perform their favorite solo at the end of the program. Record each dancer's performance to send home, or host a socially distanced performance for family and friends. Ask the students to wear their favorite leotard, skirt or practice tutu to help them feel at their best.
Muñoz is planning an outdoor performance at Wolf Trap as the culmination of MYB's summer program. Ocampo has asked each guest teacher to choreograph a short piece that will be performed at The Forge: Lemont Quarries stage (an outdoor theater with lawn seating in Lemont, Illinois). If you don't have access to a large venue, consider a studio showcase, performing in an outdoor park, or even utilizing your studio parking lot as a performance space.
One silver lining of the pandemic is that we've all received a crash course in improvising and thinking outside the box. Now we can use those new skills to plan a summer that will excite and inspire our young dancers.